About Living Sculptures
Since the start in 1998, Living Sculptures has been thé living statue company in Europe, that creates stationary and mobile acts: living statues and sculptures in the fullest sense of the word. More than 100 acts, from realistic figures to more imaginative living statues, which tell their fascinating stories in a silent and intimate performance. The soul of the characters is leading in form and performance. The animation of the statues, both in terms of design and performance, is where the company truly expresses its character. Living Sculptures characterizes by a big sense of aesthetics. Specialties are extremely realistic and texturous body paints and costumes. Amongst the acts you can see medieval, fairytale-like, kinky, abstract statues and even sculptures made of chocolate. Living Sculptures aims to give the statues a look as 'real' as possible: They always have a 'relived' character: weather beaten, rusty, decaying, peeling off... Faithfully reproduced, animated statues.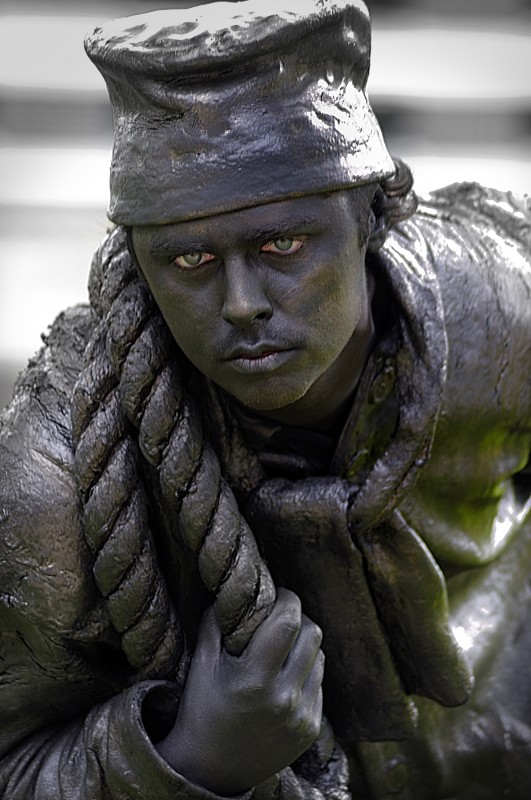 Movement
Besides standing still, there also is movement to create interaction. This contact with the public is central for us: voyeurism in close-up, designed to surprise and to be admired. Individual experiences in their purest form. The 'living' aspect is emphasised by the contrast between the lifeless appearance of the statues and the almost intimate contact that can occur between the statue and the public. Living Sculptures works with experienced performers and actors that improvise on the amazed audience.
The performance art atmosphere has been extended in acts like the "Stone Fairy Tale", where a carriage is pulled through the streets, the "Sandact" – elegant ladies in shell sand – and duo "Coat" & "Milady Coat". Over the coming years, more performance acts are planned for development.
About Eveline Beuman
The statues are designed, created, cast and 'put on stage' by Eveline Beuman, founder of the firm. Her first performance took place on the 21st of July 1994. With a lot of dedication, a spontaneous act turned into a company that soon needed more and more performers. Since then, she has collaborated with dozens of artists who master the art of 'standing still' and performing in public, whether or not trained by Eveline. Before she started this business, she had been working in primary education, in the hotel and catering industry, the flower branch and the second-hand goods trade. She studied at PABO, TEHATEX and SPH and is a qualified primary school teacher.
It took a lot of courage and conviction to make a living from 'statueing' on a professional basis out of nothing. The performances gave Eveline the satisfaction and belief that Living Sculptures could capture a unique and distinctive place in the market. It was the first business that had "living statues" as a product. Today, the company operates from a studio near her home. Several employees have been engaged to accompany the performers.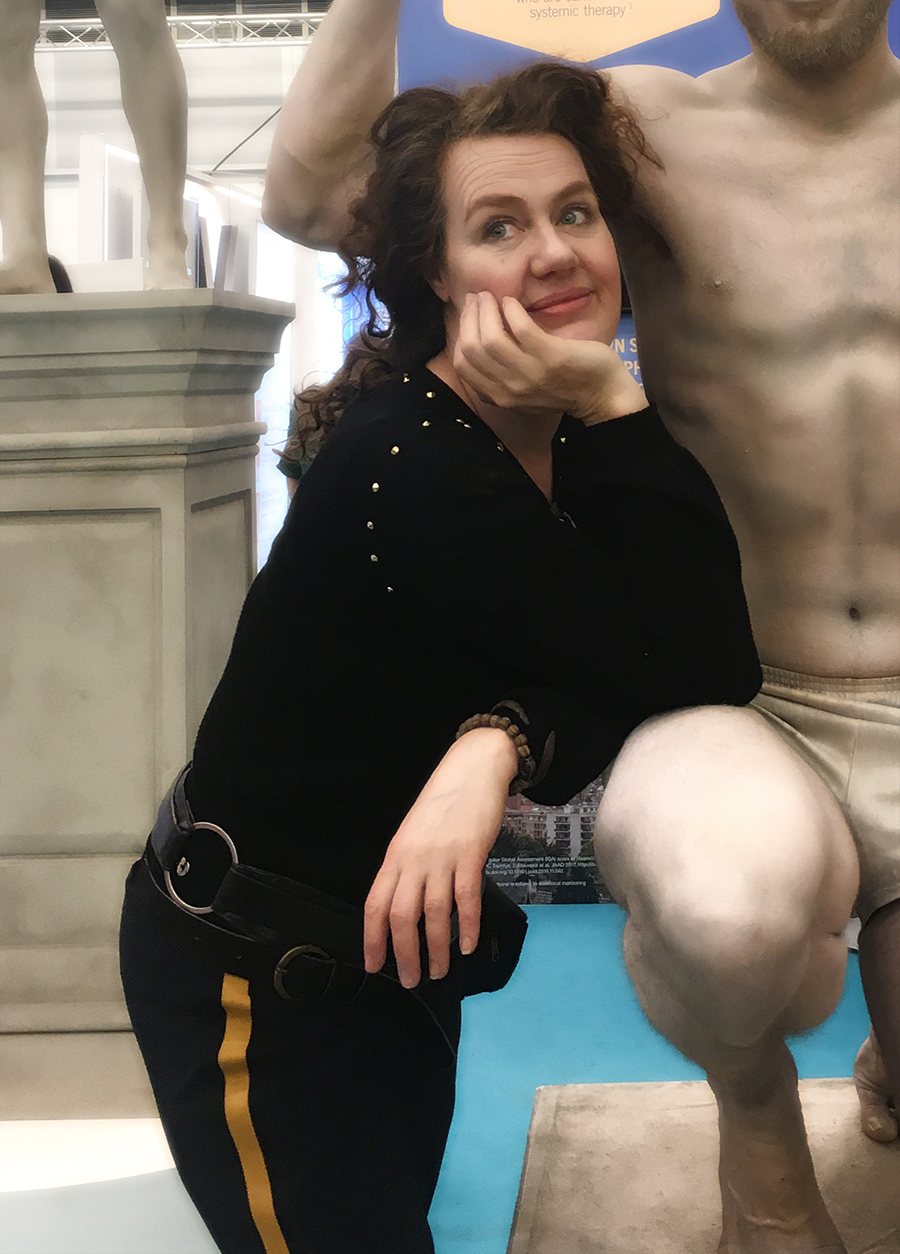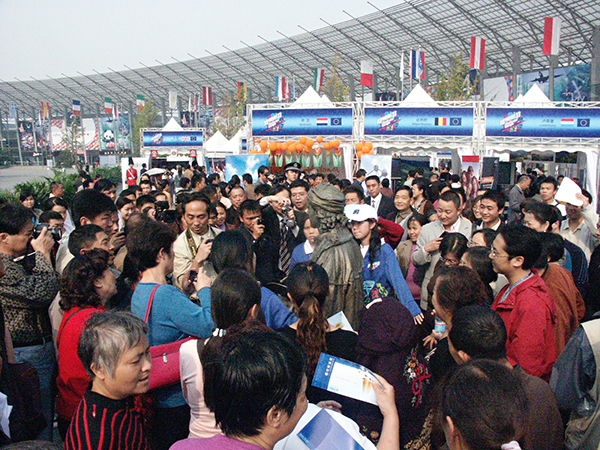 International
Living Sculptures brings an intimite performance in silence. This wordless interaction reaches beyond all borders and languages. That is why our acts are very suitable for an international audience. And we love to travel! Because of our international reputation, we travel all the world with our statues and animation acts. We have performed in China, Germany, Qatar, Romania, Portugal, France, Belgium, Thailand and Sint Martin.